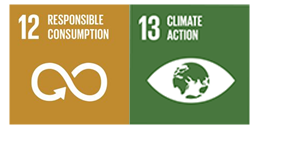 Our Green Office
In order to manage our environmental footprint, we have implemented a 'go green' policy in our offices. Waste reduction, reduced resource consumption and energy efficiency are just some of the ways in which we are working towards an eco-friendly office.   
While a full list of our green practices can be found in our Environmental Policy, here are some of the ways we are being more conscious: 
We minimise the energy impact of travel: – 
We encourage our workforce to travel to work by public transport and where possible, by walking; 

We encourage the use of video conferencing and audio call technology to reduce travel for business meetings.  
We conserve energy wherever possible: – 
All non-critical equipment is switched off when not needed;  

Low-energy electrical equipment is preferred for purchase.  
Waste reduction and recycling 
We reduce, re-use and recycle waste: – 
We recycle paper wherever possible; 

When printing is required, automatic double side printing to all network printers; 

Return toner cartridges to suppliers for re-use;  

Re-use printed paper for internal work whenever possible;  

Re-cycle old computers where possible; 
We have eliminated paper and plastic cups in the office; 

We don't buy plastic water bottles;  

We bring our own tupperware for lunchtime takeaways.'